2019 Incidents
Jan
35
Feb
40
Mar
36
Apr
36
May
--
Jun
--
Jul
--
Aug
--
Sep
--
Oct
--
Nov
--
Dec
--
Total
147
2019 Jobs
Fires
2
Assists
1
Extrications
4
Past Incidents
2018
471
2017
383
2016
354
2015
390
2014
424
2013
399
2012
374
2011
431
2010
395
2009
370
2008
381
2007
435
Website Visitors Since
November 8, 2006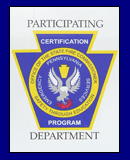 Use of Website Material:

Duplication of text, photos, or any other content on this website is prohibited without permission of Twin Valley. If you have questions, please contact us at info@tvfd69.org
Members Update Specialized Driver Training
By Fire Chief Jason Brooks
April 28, 2018
This past week, TVFD members completed a refresher emergency vehicle operators course for our ATV, as well as our special services and hazmat trailers. Our members are required to update their driver training periodically, and strive to keep up-to-date on all aspects of firefighting and rescue operations, that includes proper driving procedures. This course provides drivers of these specialized TVFD vehicles with the knowledge and skills necessary to safely operate in both emergency and non-emergency situations. Some topics covered include legal aspects of emergency vehicle operations, navigation and local route mapping, driver roles and responsibilities, basic driving skills, and proper driving procedures. The course consists of 3 days spent in both the classroom and hands-on driving skills through a competency course, including both a written and practical test.
*Special thanks to our instructors from the Chester County Training Academy - Scott Piersol, Tony Sirna, and Jim Reagan.
.