2019 Incidents
Jan
35
Feb
40
Mar
36
Apr
36
May
--
Jun
--
Jul
--
Aug
--
Sep
--
Oct
--
Nov
--
Dec
--
Total
147
2019 Jobs
Fires
2
Assists
1
Extrications
4
Past Incidents
2018
471
2017
383
2016
354
2015
390
2014
424
2013
399
2012
374
2011
431
2010
395
2009
370
2008
381
2007
435
Website Visitors Since
November 8, 2006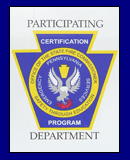 Use of Website Material:

Duplication of text, photos, or any other content on this website is prohibited without permission of Twin Valley. If you have questions, please contact us at info@tvfd69.org
Morning Accident on Chestnut Tree Road
By TVFD
April 15, 2017

At 9:01am, TVFD qnd EMS were dispatched to an automobile accident at Chestnut Tree Road and Isabella Road in West Nantmeal. Chief 69 (Hornberger) arrived confirming a 3 vehicle accident, partially blocking the roadway. Rescue 69's crew secured hazards on the vehicles and began debris cleanup from the roadway. Fire police controlled traffic through the scene, and Ambulance 89-1 transported the injured occupants to a local hospital. After safe removal of the vehicles, State Police released fire units from the scene.

TVFD cleared at 9:47am.

Units:
Rescue 69; Fire Police
Mutual Aid:
Elverson-Honey Brook EMS; Brandywine Medics; State Police
Michael Roach
April 15, 2017 at 9:36 PM
Great job today! Very thankful to have walked away. I'm very thankful for first responders!
Twin Valley Fire Department
April 15, 2017 at 10:09 PM
Glad we all could help you in your time of need. Hope you and everyone involved recover fully. Thank you and good luck!