2019 Incidents
Jan
35
Feb
40
Mar
36
Apr
36
May
--
Jun
--
Jul
--
Aug
--
Sep
--
Oct
--
Nov
--
Dec
--
Total
147
2019 Jobs
Fires
2
Assists
1
Extrications
4
Past Incidents
2018
471
2017
383
2016
354
2015
390
2014
424
2013
399
2012
374
2011
431
2010
395
2009
370
2008
381
2007
435
Website Visitors Since
November 8, 2006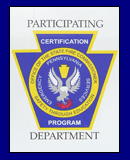 Use of Website Material:

Duplication of text, photos, or any other content on this website is prohibited without permission of Twin Valley. If you have questions, please contact us at info@tvfd69.org
Special thank you to Patriot Chevrolet of Limerick
for donating a new command vehicle to TVFD
and their support of area first responders!!
Several Members Receive CPR Save Awards

TVFD, May 24

The Chester County EMS Council held their 15th Annual EMS awards ceremony in the Red Clay Room at the Kennett Square Fire Company May 23th, where Twin Valley Fire Department members were among those honored for their exemplary services. This ceremony coincides with National Emergency Medical Services Week, which honors the dedication of those who provide daily frontline lifesaving medical services.

TVFD ... (Full Story & Photos)

3rd Annual BBQ Competition Held

TVFD, May 19

This weekend, TVFD's 3rd annual BBQ competition attracted hundreds to Morgantown to support the fire department. The smell of barbecued chicken, ribs, pork, and brisket filled the air over Friendship Park. The Twin Valley Fire & Smoke fundraiser was open to the public, and those in attendance had the opportunity to view the competitors unique BBQ set ups throughout the park grounds, as well as purchase ... (Full Story & Photos)

Tractor Trailer Brake Fire on Turnpike

TVFD, May 14

At 3:07pm TVFD was dispatched to West Nantmeal Twp. on the Pennsylvania Turnpike Westbound at Mile Marker 301.3 for a tractor trailer fire. A brake fire on a flatbed trailer was extinguished by the driver Turnpike crews requested one piece from station 69 to respond to confirm that the fire was out. Engine 69-5 went en route with a crew of three. Upon arrival, Crew had active fire in the wheel area ... (Full Story & Photos)

TVFD Participates In Make-A-Wish Convoy

TVFD, May 12

Every year on Mother's Day, the Lancaster County Make-A-Wish Foundation sponsors a fund raising truck convoy through the county. This event helps raise money and grants wishes to terminally ill children. In previous years, this convoy has been a World Record setter and a large tradition in Lancaster County. This is the first year TVFD participated, and the members were honored when asked to escort ... (Full Story & Photos)

Members Complete Fire Training

Fire Chief Jason Brooks, May 08

This evening, several TVFD members help celebrate the accomplishment of fellow firefighters at their Fire 1 graduation held at the Chester County Public Safety Training Campus. Over 10 weeks, Firefighter Jonathan Porter, Firefighter Travis Weiler, and Taylor Weisner completed their "Entry Level Firefighter" State certification through the Chester County Fire Academy. This course consisted of over ... (Full Story & Photos)

Evening Accident At Heritage Drive

TVFD, May 03

At 9:02pm, TVFD and EMS were dispatched to an automobile accident at Main Street and Heritage Drive in Caernarvon Berks. Crews were still at the firehouse from a previous accident call in the same area, and responded immediately. Chief 69 (Brooks) arrived confirming a separate 2 vehicle accident blocking the roadway, and began checking for injuries. After triage was performed of all the occupants ... (Full Story & Photos)

DUI Awareness at TVHS

Fire Chief Jason Brooks, May 03

This afternoon, TVFD members joined with local EMS and police at the Twin Valley High School to raise awareness of drinking and driving. The program focused on the tragic events that can occur when an intoxicated driver gets behind the wheel, and is held in conjunction with prom season. An auto accident scene was simulated, complete with volunteer high school students participating as victims. ... (Full Story & Photos)

First Entrapment Call With New Rescue

TVFD, April 30

At 5:33pm, TVFD along with Southern Berks Regional EMS Medic 682-8 were dispatched to the Pennsylvania Turnpike Eastbound at Mile Marker 298.9 for an accident with unknown injuries. A passerby reported two cars vs a tractor trailer. Within 5 minutes Rescue 69 was en route with a crew of 5. Shortly after the Rescue went en route, notes were added to the call stating at least 1 patient with a possible ... (Full Story & Photos)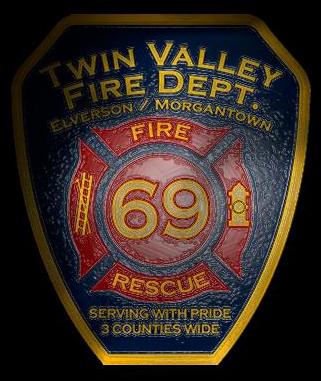 | News Archives | Member Email | Home | Guestbook |